Bridal Lesson:
$77 (Bring your own makeup)
Basic Bridal Series:
$82+
Intermediate Bridal Series:
$123+
Ultimate Bridal Series:
$167+
Elite Bridal Series:
217+
Bridal Traveling Fee

*

$100+/stylist, per day. Limit 50 miles from salon.
Prices shown are the starting prices. Price may vary depending on stylist, duration and amount of product used during appointment.
Full Service price due day of practice. If refunded, client only receives ¼ of total price back.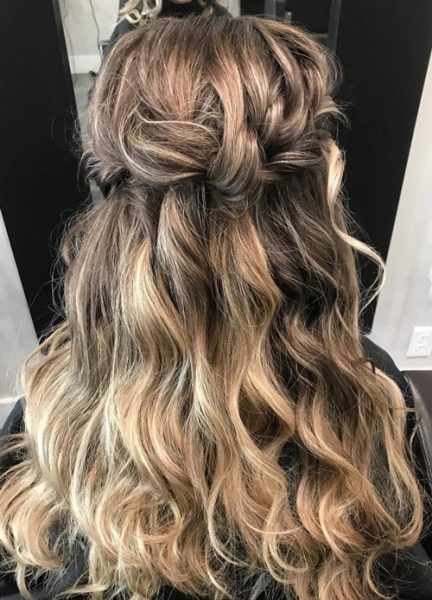 Weddings are a special day. A day that girls dream about from a young age. On your special day, you want to look stunning, so as you are looking for a hair stylist and makeup artist for your wedding day, it is important to find a stylist that fits your style! Here at Tami's Salon and Spa, we specialize in helping our clients look naturally beautiful, and not overdone with extreme styles. Our beUtofullness techniques are a unique formula that is the key to unlocking your full potential. When you come to us to help you create the perfect look for your special day, we will really focus our time on creating the look that compliments your body form, face shape, skin tone, hair type, overall physical appearance, and personality. We also understand how important it is to each bride that they get the help they need with their hair and makeup in order to look their very best on their wedding day and each bride that comes in will have different needs and desires. To meet your personal needs, we have created many different bridal packages for you to choose from!
Sometimes all you need is someone to give you tips and tricks in order to do your own hair and makeup. Maybe you have a friend or family member who is wanting to do your hair and makeup and they just need a couple pointers? Our Bridal Lesson is a great option for you! One of our skilled hairstylists and makeup artists can teach you how to achieve a look you'll feel beautiful in for your big day!
With our Bridal Series services we have many options. Each of these services come with a personalized beUtofullness consultation, a practice round, and then the service(s) on the day(s) you need! Our Bridal Series: Basic option is great for those who want their hair done OR their makeup done on their wedding day. Kicking it up a notch, we have our Bridal Series: Intermediate. With this option you get the flexibility to choose between hair and makeup on your wedding day, or if you're doing bridal photos a separate day, getting one bridal service done each day. Bridal Series: Ultimate is great for when you're doing bridal photos on a different day, and need your hair or makeup done, then both for your wedding! Finally, our Bridal Series: Elite is the best of the best. You get both hair and makeup done on the day of your bridal photoshoot, AND the day of your wedding! If you're traveling, we do have a Bridal Travel Fee of $100 and a 50 mile radius from our salon. If your wedding party is wanting to get their hair and makeup done as well, make sure you check out our Hair Styling options as well as Makeup Application options!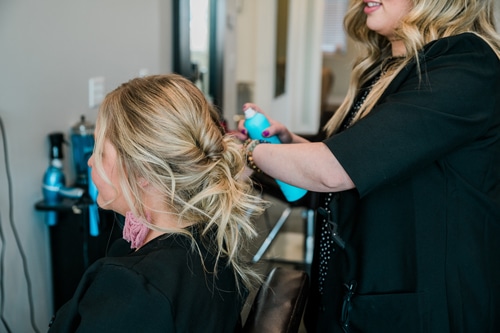 When you choose to have your look created by us for your wedding day, rest assured that we will take all the time we need to create what you are looking for. To prepare for your appointment, we ask that you bring in pictures of what you picture your hair and makeup looking like. When you come to Tami's Salon and Spa you won't just have one stylist to help you out, you will have an entire team of professionals working together to meet your needs. Doing hair and makeup in a way that makes you feel beautiful is what we dream about doing. Let us help you make your dreams come true!
If you are ready to book us for your wedding day or have any additional questions about our bridal services, please give us a call at (208) 356-7161. We cannot wait to hear from you!