Manicures
- Kids Nail Polish:
$10+
- Regular Polish:
$20+
- Gel Polish:
$26+
- Gel Polish Change:
$36+
- Fiber Gel Manicure:
$30+
- Fiber Gel Change Manicure:
$40+
- Full Set (Hard Gel):
$46+
- Gel Fill:
$33+
Nail Art:
$5+
Nail Repair:
$5+
Removal
- Gel Polish:
$10+
- Full Set (Hard Gel):
$15+
- Full Set (Acrylic/Dip Removal):
$20+
Change (Toes):
$20
*If you already have Gel Polish on and would like them redone, please schedule a change.
Basic Pedicure (foot soak and scrub, nail care, choice of a relaxing foot massage, calluses work)
- with Regular Polish:
$34+
- with Gel Polish:
$44+
- with Gel Polish Change:
$59+
Spa Pedicure (foot soak and scrub, nail care, hot stone foot massage, calluses work)
- with Regular Polish:
$44+
- with Gel Polish:
$54+
- with Gel Polish Change:
$69+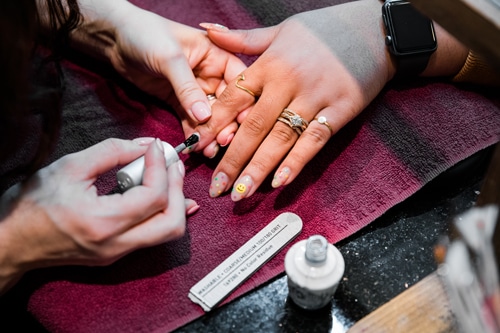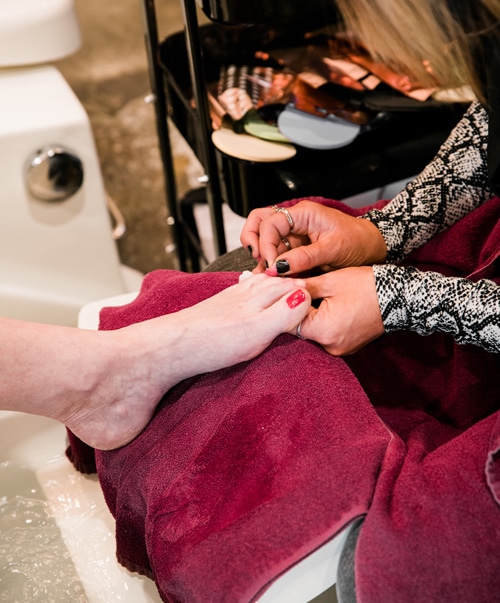 Trust What Others Have To Say
Sydnie C.
I get my nails done by Kate and I highly recommend. The atmosphere is great and she is the best with designs and bringing your vision to life. The salon as a whole is great, everyone is polite and helpful. I am always met with a smiling face.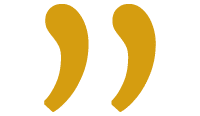 Kristin C
I've had my nails done by Becca several times now. Absolutely love my nails EVERY TIME. Even more than that, I love the environment and I love the stylists and their attention to customer service. My fave place!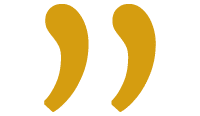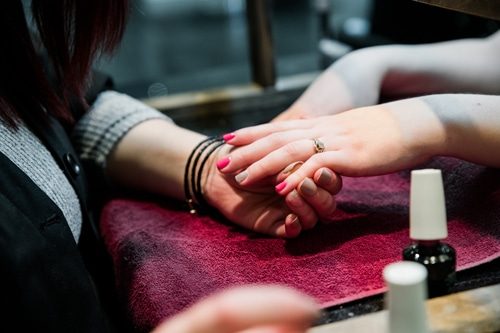 Having strong, healthy, and well-groomed nails is an important part of feeling and looking your best! We offer a variety of services that you can choose from to freshen up your nails, whether it be for a special occasion, changing of seasons, or just for fun!
A great option to keep your hands looking young and feeling good is a manicure! We can take off any old, regular polish you may have on and prep your nails before applying the perfect polish color you choose! If you feel like regular polish doesn't last you quite long enough, then gel polish is a great option to consider! Because it is more durable than regular nail polish, you can generally go 2-3 weeks without chipping. We offer gel polish removal as well. Kids love having painted fingernails! We can put their favorite color of polish on their fingernails, making them feel great and cared for too!
Many long for beautiful, long nails but their natural nail isn't up to par. That's where our Full Sets can come in! Using hard gel that we cure under UV light, we can give you the length, shape, and design you're looking for! Once you're ready to change things up or refresh the look, book a Gel Fill with us so we can keep your nails looking great! We also offer a removal service as well.
We wouldn't want to leave your feet out of the pampering! We offer a pedicure that is perfect for you! It's as simple as choosing what pedicure you'd like, then the polish option! Our Basic Pedicure is a 20-minute service where we'll clean up your toenails and let your feet sit in a relaxing soak as we pamper you with a foot scrub and your choice of getting your calluses worked on or receiving a relaxing foot massage! Our Spa Pedicure is a 45-minute pedicure where we pull out all the stops. We clean up your toenails while you relax in a foot soak, then receive a foot scrub, callus remover, and for your foot massage, we can upgrade it to a hot stone massage for no additional charge! Men can benefit from pedicures as well! Pedicures aren't just about the cute toes! They help remove dead skin, prevent buildup around the toenail and possible nail infections, and help aid in relaxation by relaxing the feet! It can even help with smelly feet! Have a kiddo that wants polish on their toes? We offer a Kids Toe Polish option where we apply their choice of polish on their toes!
Polish options for the pedicures include a regular polish, gel polish, or gel polish changes. Regular polish is quick and easy! If you feel like regular polish doesn't last you long enough, upgrading to gel polish is a great idea! Because we cure the polish under UV light, the polish lasts 2-3 weeks without chipping! If you already have gel polish on your toes and would like it taken off then a fresh new coat applied, a gel polish change is what you'll want to look for!