beUtofullness  Express Facial:
$46+
beUtofullness  Signature Facial:
$67+
beUtofullness Master Facial:
$77+
beUtofullness  Signature Chemical Peel:
$93+
Facial Extraction (Add On):
$10+
Spray Tan:
$36
+ is dependent on your professional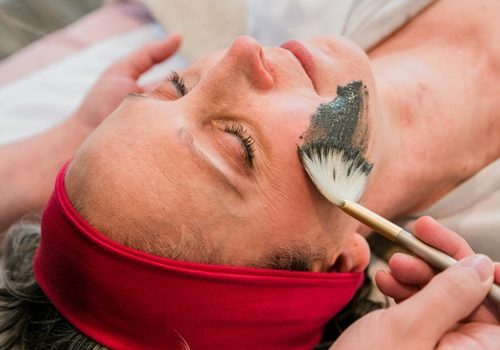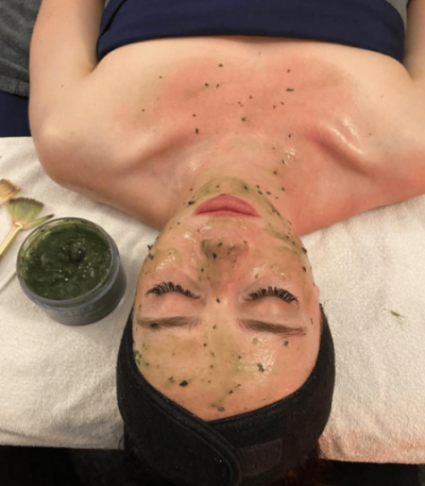 Professional Skin Care Rejuvenation
We all deserve a little pampering, with our skin and spa services our spa has a facial that is a great way to show your skin some love! When you get a facial it will cleanse, exfoliate and nourish your skin. Doing these steps can give your skin the healthy, youthful glow you've been craving! Getting facials can help reduce the appearance of fine lines and wrinkles, rehydrate your skin, unclog your pores and get rid of the dead skin that's been building up!
We love skincare at Tami's Salon and Spa! We have a few different options to fit your skincare needs! Our beUtofullness Express Facial is simple, yet such a great way to pamper your skin! Come in and let our Estheticians give you a little TLC for 30 minutes- perfect for when you're on a time crunch!
If you want skin rejuvenation a facial that concentrates more on your skincare like our beUtofullness Signature Facial is the way to go! This Facial is perfect for relaxing and rejuvenating. Let us help you step back in time and destress for a full hour! You'll leave with a youthful, happy glow and feeling cared for!
Our top tier facial is our beUtofullness Master Facial where you will be treat with everything a Signature Facial comes with, and your choice of Microdermabrasion or Dermaplane! It's the perfect way to give your skin a total refresh!
Microdermabrasion is such an important service, so we paired it with our Pampering Facial to make a Microderm Facial. The outermost layer of our skin really affects how much our skin glows. When getting a microdermabrasion treatment we lightly remove most of the outermost layer to bring a beautiful glow back to your skin as well as help target many skin concerns. Pairing this with our Pampering Facial can really help you feel like you are on cloud 9!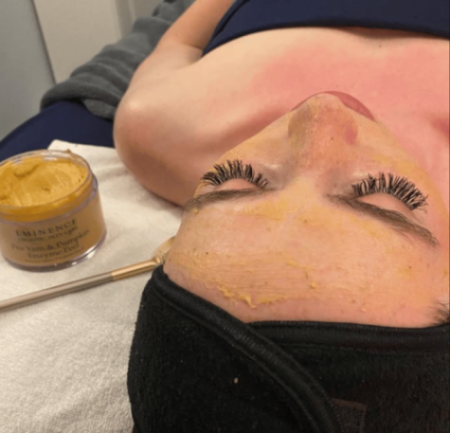 If you're wanting a radiant and youthful look, a beUtofullness Signature Chemical Peel might be for you! A chemical peel can help reduce the look of fine lines and wrinkles, unclog your pores, clear out acne, and soften and even out your skin!
As with every service, each of our facials comes with a beUtofullness consultation so each service is tailored to you and your needs!
Wanting to treat yourself a little more? Our add ons are a great way to give you a little extra TLC. For those who need help unclogging their pores we have Facial Extractions so you can get the satisfying pimple popping done on you! We also have Hydro Jelly Masks that offer a variety of benefits on top of your facial or wax!
Spray Tanning
Need a tan but you don't want to spend hours in the sun? We've got you covered! Spray Tanning is the solution for you. Spray Tanning will give you a safe and sunless glow. With a Spray Tan, you won't have to worry about any potential sun damage as you would if you chose to tan in the sun. When you come in for a Spray Tan at Tami's Salon and Spa, we will do a beUtofullness consultation with you to talk through your color choices so you can leave feeling confident in your new glow!